Venus Diamond ONE Shade
(Buy 2, Get 1 Free!); PLT or Syringe
Our Price :

$101.00 - $170.00

$120.00 - $190.00
---
Venus Diamond ONE and Venus Pearl ONE are truly universal shade solutions for the majority of everyday cases with enhanced mechanical properties. With incredible shade matching properties, ONE shade blends seamlessly into the surrounding dentition, independent of tooth shade, enabling restorations to simply disappear.
Benefits:
Always grab the right shade: With the incredible shade-matching properties of ONE shade the restoration becomes invisible by blending into any surrounding dentition.
Efficient handling through easy sculpting of the required tooth morphology.
Long-lasting restorations thanks to the confirmed resistance to chippings and fractures. The enhanced mechanical properties support the proven clinical experience since 10 years.
Syringe Kit includes: 2 x 3 g Syringes of Venus Pearl in shade ONE / 1 x 4ml bottle of iBOND Universal
PLT Kit includes: 30 x 0.2 g PLT of Venus Pearl in shade ONE / 1 x 4ml bottle of iBOND Universal
NOTE* Diamond has a firmer consistency, Pearl has a creamier consistency

Item #
Type
Size
Price
Quantity
504-66081838
Syringe Refill
4g

$119.99




$100.56

504-66081839
PLT Refill
0.25gm X 20

$129.99




$113.67

504-66081843
PLT
Intro Kit

$189.95




$170.48

504-66081842
Syringe
Intro Kit

$185.99




$161.74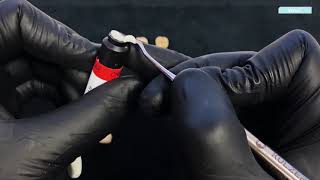 Venus Pearl/Diamond ONE Shade Composite
Merchandise must be returned in its original, unopened, unmarked packaging and have been purchased within the previous thirty (30) days. Any returns past thirty (30) days are subject to a restocking fee and/or rejection of the return. Customers will be responsible for return shipping costs, unless an item was received in error or damaged.
Shortages or errors in shipments must be reported within 48 hours of receipt
Bulk items may be subject to a 25% restocking fee.
The following special, customized, or government-regulated items are not returnable:
Opened handpieces, small equipment, and custom-ordered equipment Special order items (products that we do not ordinarily stock) Personalized and imprinted items
Opened computer hardware and software
Rx Drugs
Controlled substances
Hazardous materials
Expired or short dated products
Items that cannot be returned to the manufacturer
Any items marked "Special Order"
Local anesthetics (Lidocaine, Septocaine etc.)
BEST SELLERS BY THIS MANUFACTURER (5)